SEND
Special Educational Needs & Disabilities
Our School Offer
Our Special Educational Needs co-ordinator is Becky Maisey (NaSENCo accredited). Please contact the school if you would like to discuss our Special Educational provision. Alternatively you can contact Becky directly via email: rmaisey@stjohnsglastonbury.school
Welcome to our SEN/D page. We hope you will enjoy reading about the variety of ways that St John's Infants is able to support SEN/D pupils to reach their full potential.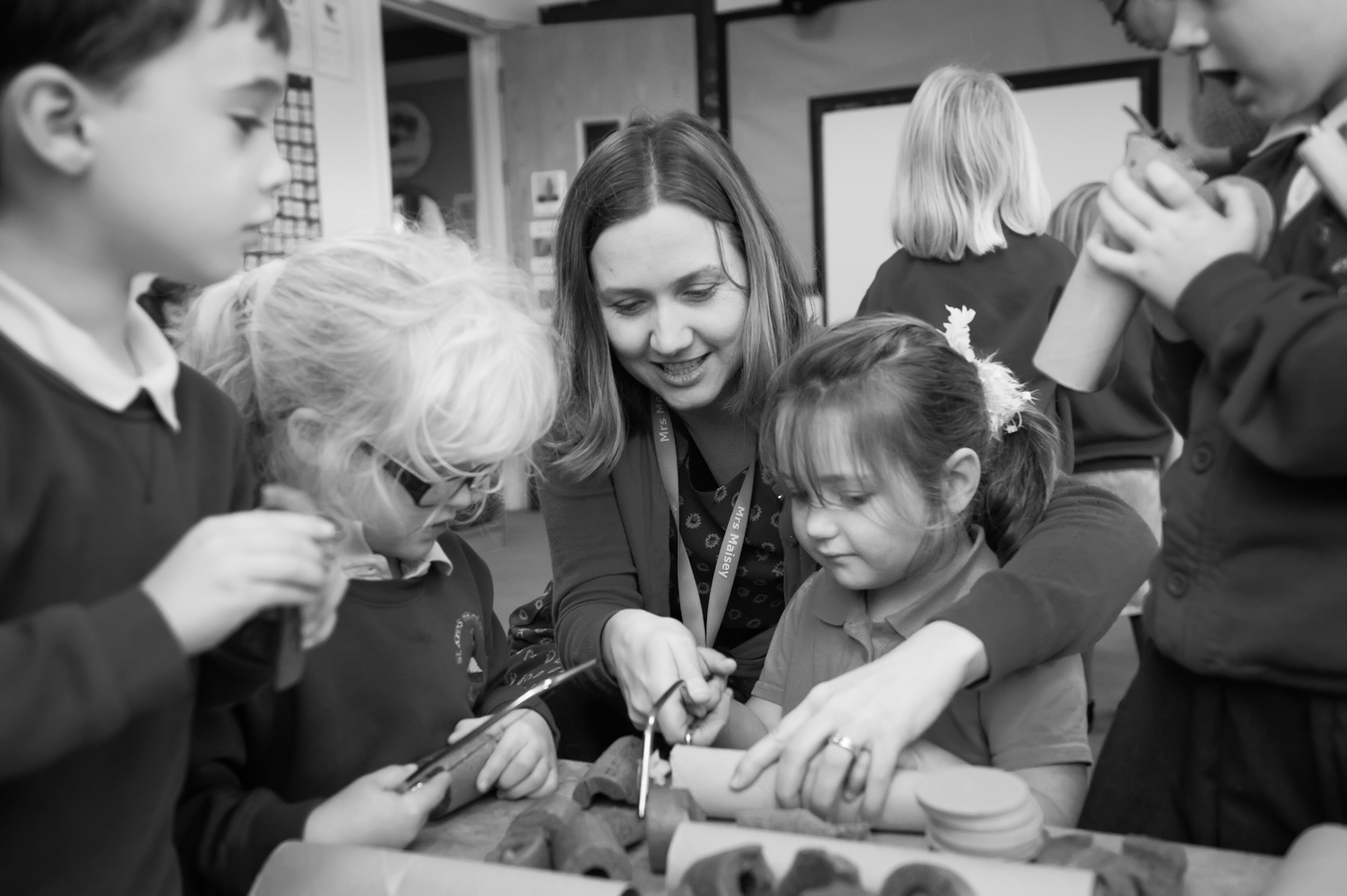 Our SEN/D governor is Pamela Heazell
We are very proud of our unique school and especially of the nurturing ethos we have worked so hard to build up. We strive to make every child feel happy and safe, and for each and every one of them to feel valued and respected.
We are committed to narrowing the attainment gap between SEN/D and non-SEN/D pupils. We have high aspirations and expectations of all our pupils and we want every child to achieve and progress to the best of their ability. We do this through a variety of different provisions which always starts with high quality classroom teaching. Lessons are highly engaging with a wide range of resources and differentiation.
If children require extra support, they may take part in individual or small group intervention groups. These could be short-term specific interventions, Nurture Group and interventions developed on an individual needs basis. All interventions are monitored closely by the teacher and SENCo to ensure the intervention is right for the child.
Please see our school SEN Information Report for more details. SEN-D Report
At St John's Infants, we use a wide range of methods to support children's learning and well-being. These could be;
Making adaptations to the classroom so that the child's needs are met during the whole class teaching (see school accessibility plan),
Pupil passports, where the SENCO and teacher meet with the child so that they have a say in how they feel they could be supported, examples Octonauts Passport & Gruffalo Passport
Personalised planning. If a child needs a completely differentiated curriculum, the class teacher and any support assistants meet together and plan achievable outcomes for the child in a whole week's timetable
Assess, Plan, Do, Review (APDR): APDR example
Calm spaces in the classroom for particular children to work at if they choose to. These may be personalised to meet their needs and preferences
Sensory Calm Room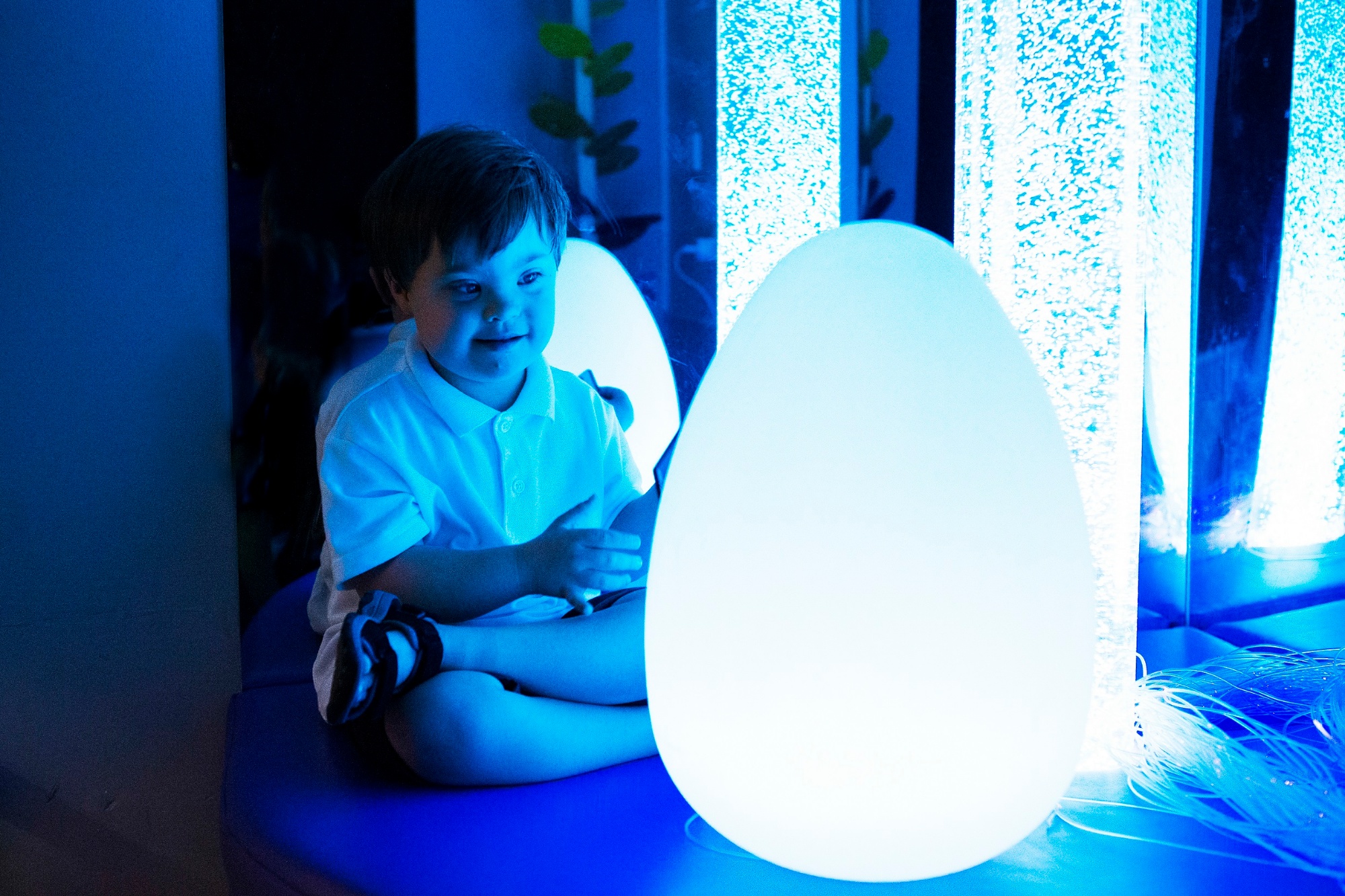 We are very proud to be one of the only non-specialist schools in the area to have our own Sensory 'Calm' Room. Children with particular needs can often feel overwhelmed in the classroom, and the Sensory Room is a beautiful place to calm down and relax. It has a large interactive bubble tube, wind machine and LED lights, as well as a rocking seat, iPod dock, mirrors and other resources that can be added as necessary.
We use a number of strategies to fully engage with SEN-D children, we use the child's interests, likes and passions to make them feel happy in their learning environment, this is a example of a child's personalised workstation.