My Teachers
Miss Phoebe James

I am Miss James, I am the Rabbits Class Teacher, I will be teaching all day monday - Friday. I have been a teacher at St John's since September 2021. I have been a teacher for 6 years, previously I have taught year 1 and 2, but Reception is definitely my favourite! I love sharing stories and being creative, especially with paints and play dough!
I have thoroughly enjoyed teaching Reception this year, and I am very much looking forward to another exciting year with all of you.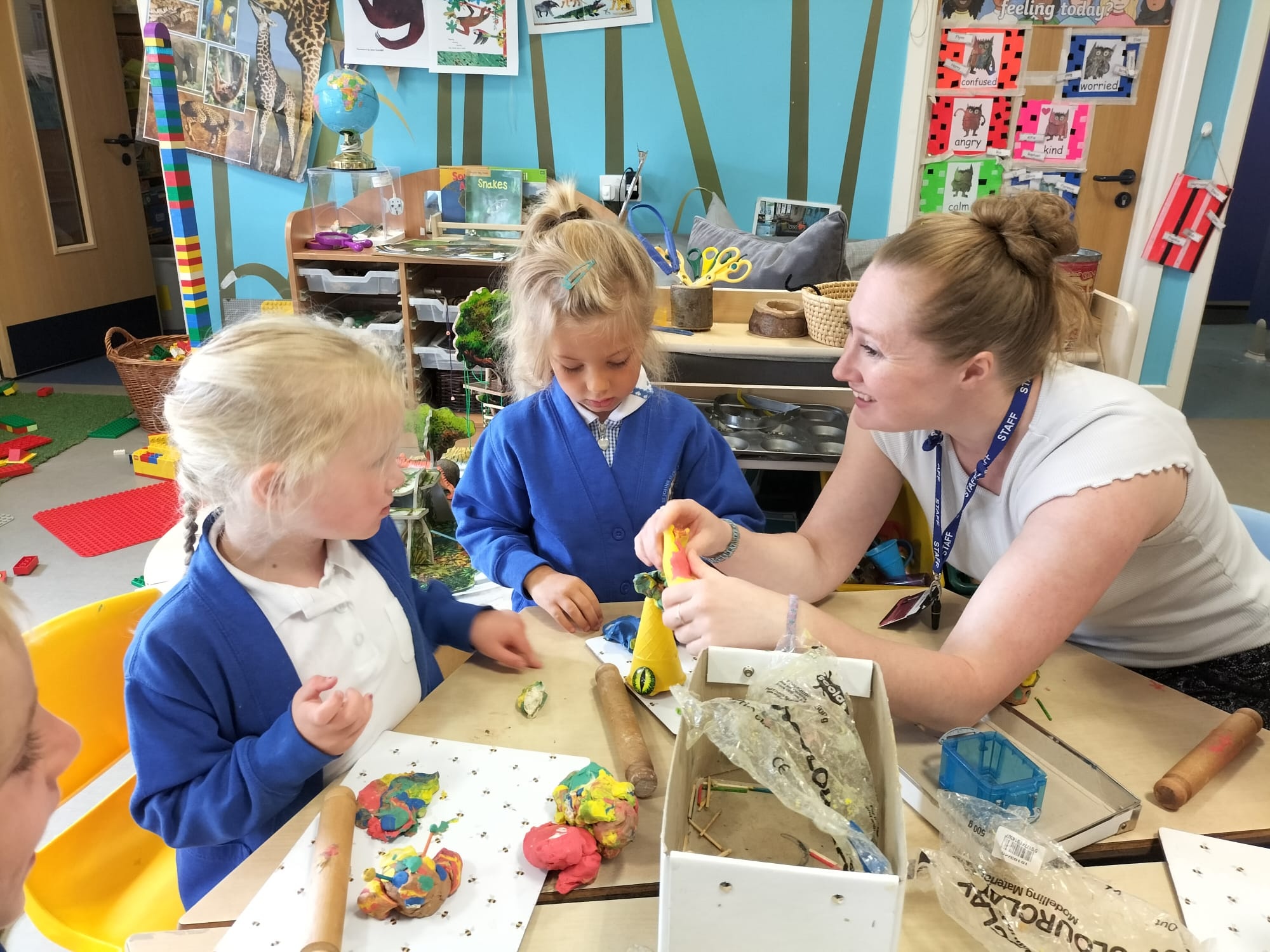 Mrs Claire Leach

I am Mrs Leach and I am one of the Teachers in Hedgehog Class. I teach on a Thursday and Friday. I have been teaching at St John's school now for 7 years. I started in Year 1 but have spent the last 5 years in Reception getting to have the most amazing time with the littlest of the St John's school family.

Prior to starting at St John's, I worked in a local Specialist Provision school.

I have a daughter who is under 4, so when I am not at school exploring, making and creating happy memories here. I will be doing just the same at home.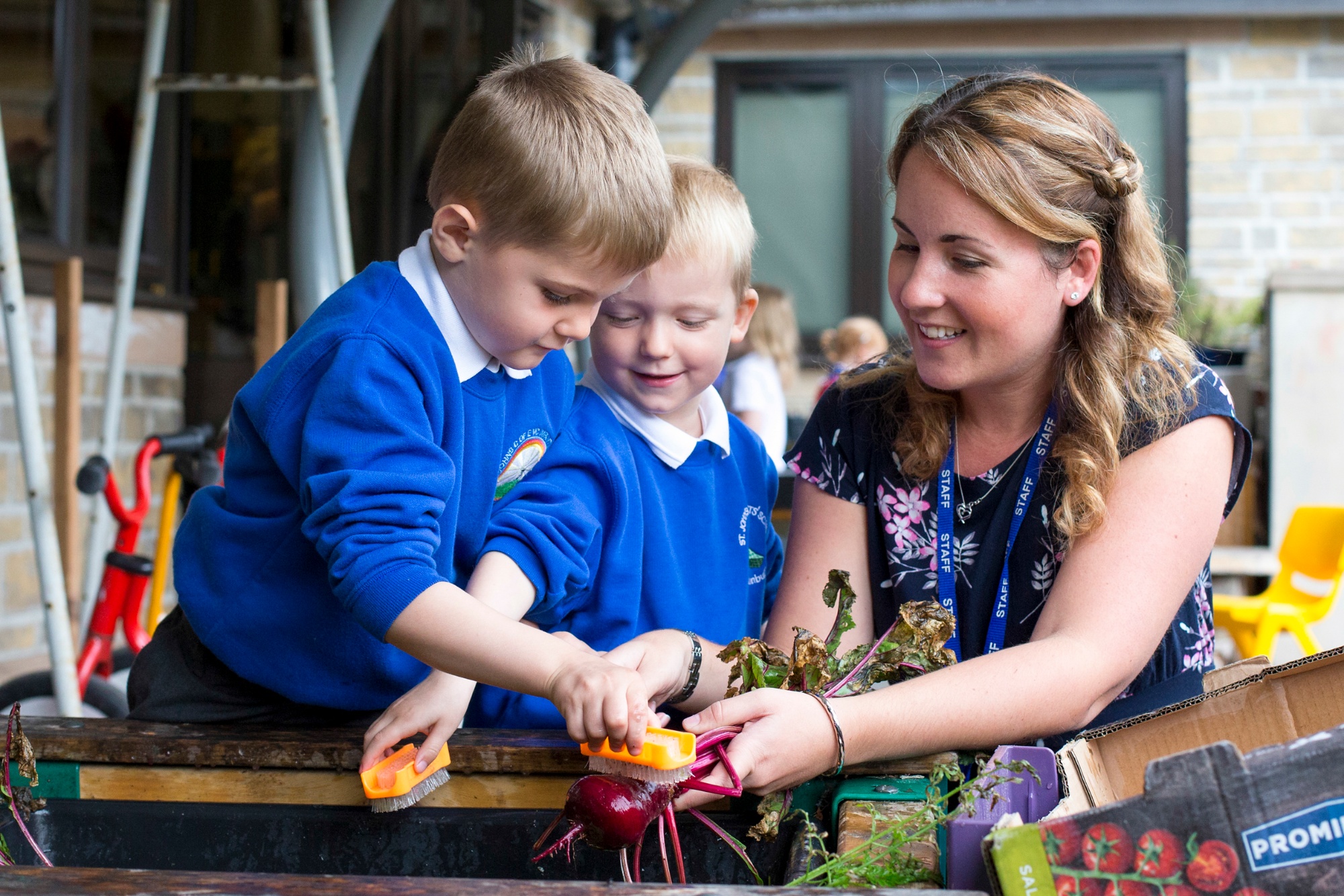 Mrs Sophie Brammer

My name is Mrs Brammer
I am going to be teaching Hedgehog class on a Monday, Tuesday and Wednesday.

I have been teaching for 12 years with most of my experience being in Early Years. I love working with young children and helping to make their first experience of school a very happy one.

I also have two children of my own. Both attend a local Infants School.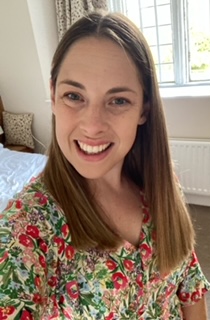 Mrs Jo Goode

My name is Jo Goode, and I am a teaching assistant in Rabbit class. I have worked at St.John's for 9 years and September 2022 will be my 5th year of welcoming and supporting children in Reception. I have 3 children of my own, my youngest having just left St Dunstan's, and they all happily attend St John's - it's a very welcoming and special place to me.
I love the days that working with Reception bring, it is lots of fun and a privilege to be part of such a wonderful time in your child's life.
I love music and dancing, sharing stories and mostly being part of the play! I also especially enjoy making play dough with small hands to help messy fun! I am really excited to meet you all in September.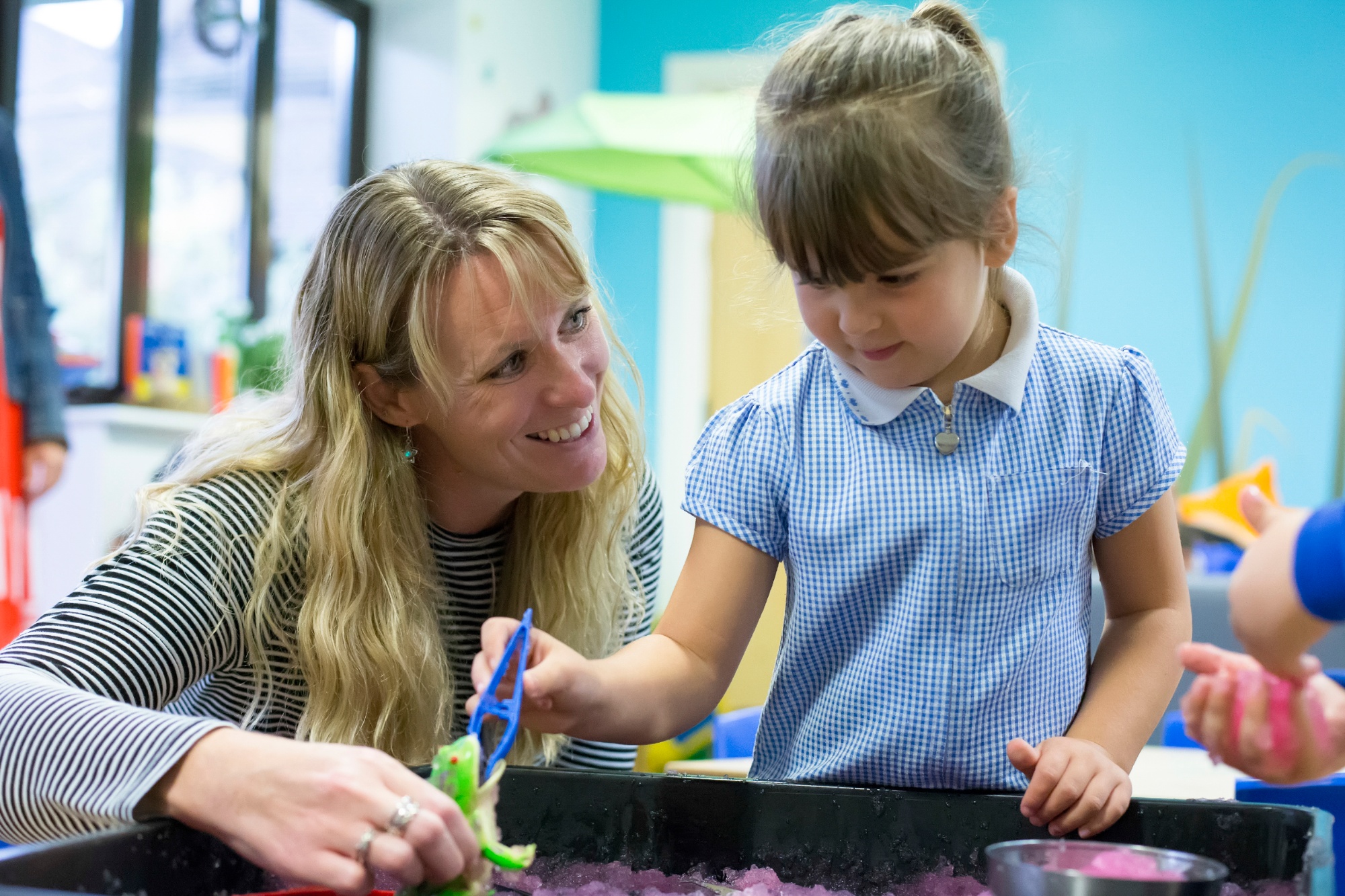 Mrs Jenny Vangasse

My name is Mrs Vangasse and I have worked at St John's for the past 8 years. I am really excited to be returning to reception, after spending the last few years working in years 1 and 2. I am looking forward to getting to know all the new rabbits!
I have 3 children, Bella, Sophia and Sam and a cat called Ziggy and a very cheeky dog called spider! I love messy and crafty activities and I really enjoy baking.
I will be helping in Rabbits class every morning.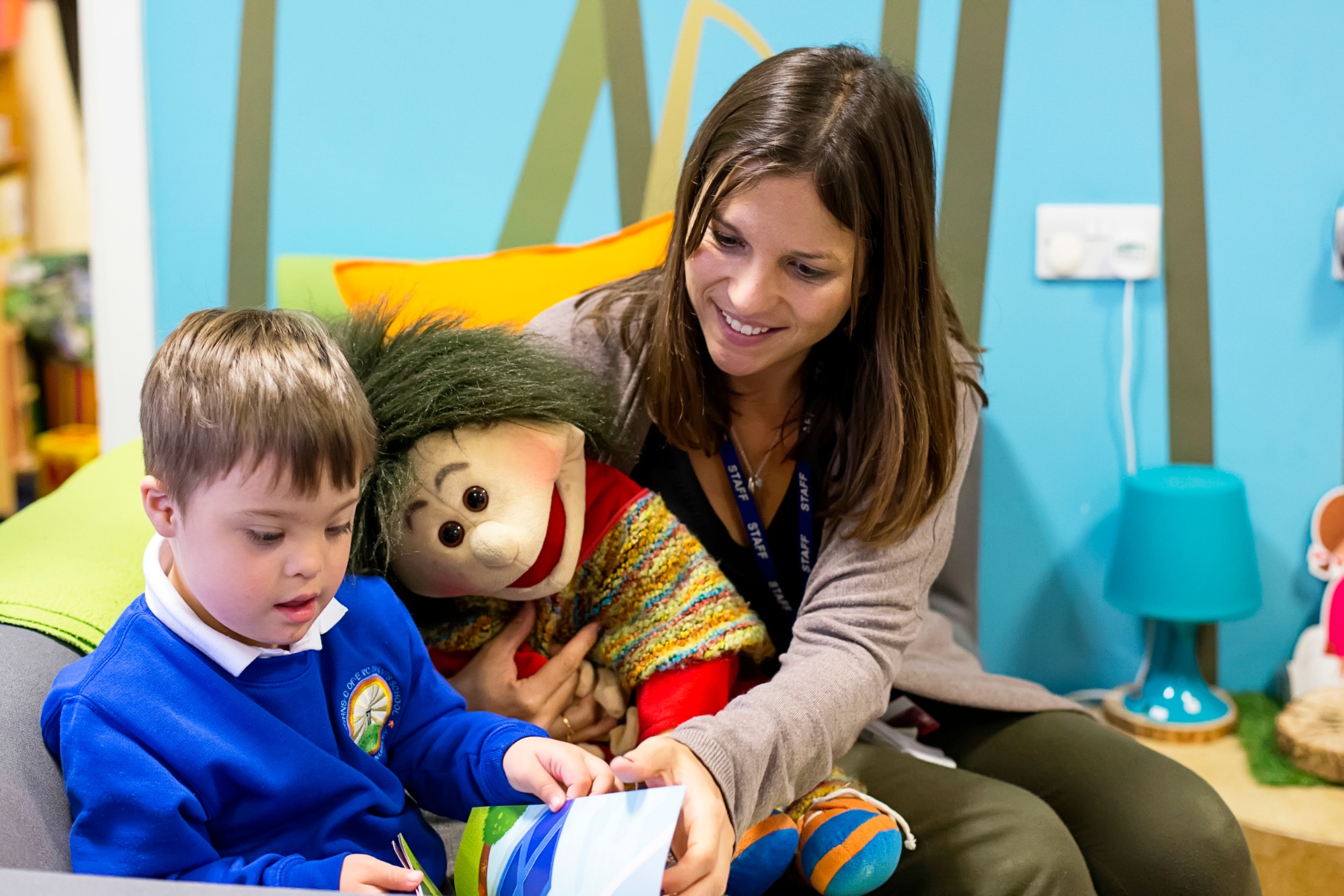 Mrs Pam Davis

My name is Mrs Davis I have worked at St John's for a very long time. I love working in Reception with the younger children. I have two grown up daughters who are both teachers and have come through St John's. And I have 3 Grandchildren. I help in Hedgehogs class every day.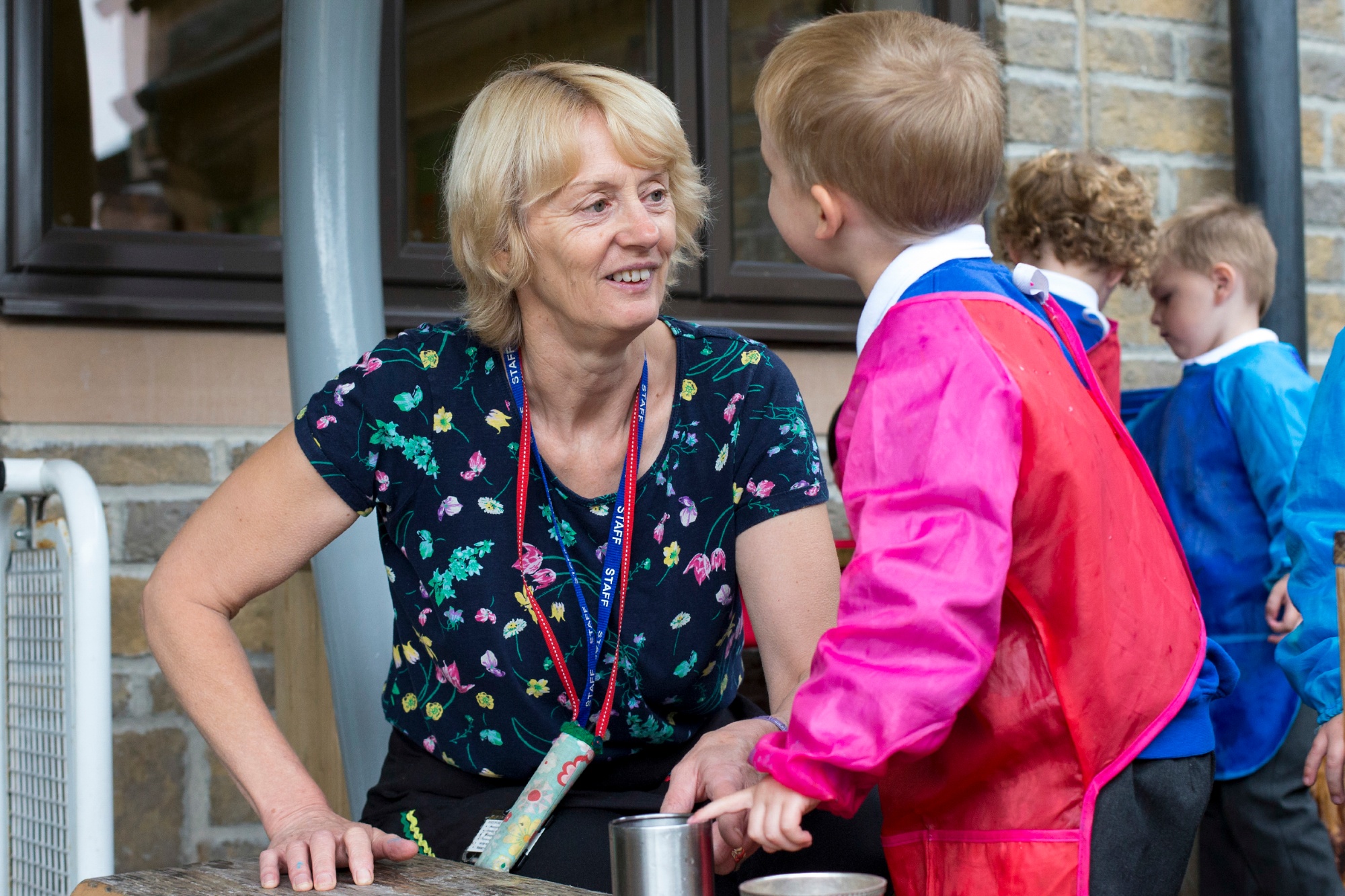 Mrs Katherine Tole

My name is Mrs Tole, I have been working at St John's for about 10 years.
I love working with children and I see it as a real privilege to be part of their school journey at the beginning. I work every morning as an additional Teaching Assistant in Hedgehog Class.