JB's After School Club
Who we are
JB's Club is an afterschool club run by Aimee Huntley; a member of support staff at St. John's.
Due to COVID19 guidance in place, from September, JB's after school club will be based at St John's school each day and is open only to children from St John's School at this time.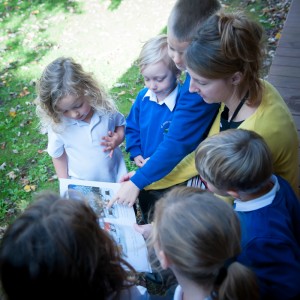 Days/Times
The Club is open to all children from reception to Year 2 in St John's School. Currently JB's is open 3:05pm – 5:30pm Monday to Friday.
What's on offer
The Club provides various activities, children can choose from arts and crafts, general sports, free play, reading and relaxing quietly in comfortable surroundings. Please provide your child with a snack. In addition to the childcare provided there are special activities arranged which vary from term to term.
Booking
Subsidised rates apply for children in receipt of free school meals. Please contact the office for more information. There is an additional charge when children are collected late. Special activity sessions will run from 3:30 – 4:30pm and are included in the price.
Payment via ParentPay is required weekly in advance and monthly payments would be welcomed. Cheques should be made payable to Somerset County Council. Please note that the Club is eligible for the Childcare Element of the Tax Credit.
DAYS

TIMES

STANDARD PRICE

SUBSIDISED PRICE

(Pupil Premium)

MON – FRI

3:05 – 3:30pm

£2.75

£1

MON – FRI

3:05 – 3:45pm

£3.25

£1.50

MON – FRI

3:05 – 4pm

£3.75

£2

MON – FRI

3:05 – 4:15pm

£4.25

£2.50

MON – FRI

3:05 – 4:30pm

£4.75

£3

MON – FRI

3:05 – 4:45pm

£5.75

£4

MON – FRI

3:05 – 5pm

£7

£5.25

MON – FRI

3:05 – 5:15pm

£8.25

£6.50

MON – FRI

3:05 – 5:30pm

£9.50

£7.75

THURS & FRI

3:05 – 5:45pm

£11.25

£9.75

THURS & FRI

3:05 – 6pm

£13.25

£11.50
Registration forms can be collected from St John's school. Alternatively you can download the registration form and bookings policy, below.