COVID 19 and Remote Learning
Tuesday 23rd February 2021 - School will re-open to all of our children on Monday 8th March 2021. Please click here to read the letter from Mrs Turner for more information.
----------------------------------------------------------------------------------------------------------------------------5th January 2021 - Please note, in line with Government guidance, our school is currently closed to most children, with remote learning beginning this week. More information will be posted here, and on ClassDojo as soon as we have it.
Look after each other and stay safe.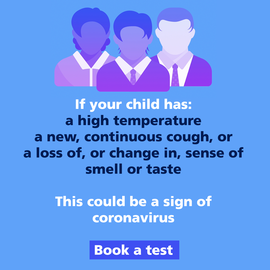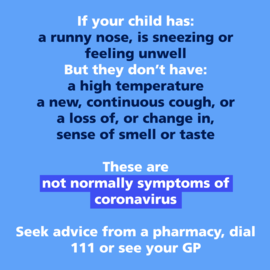 In light of current information available about the Coronavirus, our school will continue to monitor and take advice from the guidelines issued by Public Health England and the Department for Education. Information about preventative measures and government advice received to date is provided in our weekly Newsletter but please be reassured that any changes to the current situation will be sent out as urgent communications via Parentpay if and when applicable.
Information is changing daily and for the most up-to-date information you can visit: www.gov.uk/coronavirus
You can also contact the Department for Education Coronavirus Helpline to answer questions about COVID-19 related to education. Staff, parents and young people can contact the helpline as follows:
The helpline is open from 8am until 6pm Monday to Friday.
What is the School doing?
As a school, we are receiving updates from both Public Health England as well as the Department of Education (DfE), providing both instructions and advice. We will continue to follow the instructions and carefully monitor the advice from all the relevant authorities, acting on it as and when required and alerting parents when the updates become relevant to our school.
What extra precautions have been put in place?
Taking basic hygiene precautions is the best way to reduce the chances of contracting and/or spreading any virus. Although the high standard of hygiene is continuously maintained around the school, in addition to our usual cleaning routines which take place every day, including cleaning all hard surfaces in the classrooms, toilets and dining hall, we now also:
clean touched objects and surfaces around the school (such as door handles, taps and sinks, keyboards etc) more frequently using antibacterials and disinfectant
use disposable materials when cleaning
empty the bins more frequently
We are stressing the importance of handwashing to all members of our school community. School staff are continuously reiterating messages about personal hygiene to the children and are:
increasing the number of times that the children wash their hands when they are in school
instructing them to wash their hands frequently and carefully with soap and water (using sanitiser when soap and water is not appropriate)
catch any coughs and sneezes in a tissue (Catch It, Bin It, Kill It)
being even more vigilant in watching out for symptoms in pupils and staff
regularly checking the advice being given to schools from Public Health England and the Department of Education.
What should parents/carers do?
Parents and carers should follow the advice that has been issues by Public Health England and the NHS, avaible via the following links:
https://www.gov.uk/guidance/coronavirus-covid-19-information-for-the-public
How can we help prevent the spread of infection?
To help prevent the spread of any virus, everyone should be following these general principles:
Wash your hands more often - with soap and water for at least 20 seconds (or an alcohol-based sanitiser if soap and water are not available)
Avoid touching your eyes, nose and mouth with unwashed hands
Avoid close contact with people who are unwell or sick
Cover your cough or sneeze with a tissue and then throw the tissue in the bin
Clean and disinfect frequently touched objects and surfaces in the home
If you are worried about your symptoms, call NHS 111 - do not go directly to your GP or healthcare provider
Information about the NHS Test and Trace app can be found by clicking here