The King's Coronation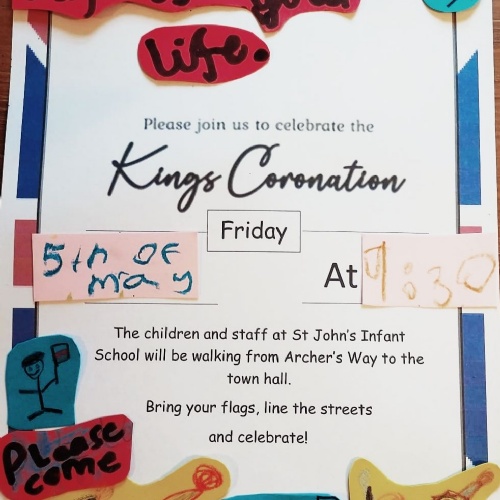 St John's Celebrate King Charles III's Coronation!
All Parents and Carers are invited to our Church Service on 4th May. The children are busy preparing a Royal Coronation Song and, of course, will wear their Royal Crowns with pride.
On Friday 5th May, we will be parading from Archers Way via the High Street and on to the Town Hall. Please come along and to wave to us during our royal procession.
Thank you to members of the Glastonbury Community who are helping to make these celebrations extra special:
Burns The Bread, Yeast Scrapstore