We are a 'Good' school!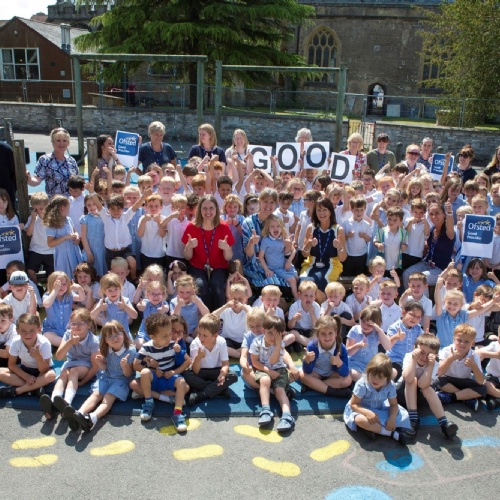 Our OFSTED report is out and we are very pleased with the result.....
Staff, Pupils, Parents and Governors at St. John's C of E VC Infants' School are celebrating their successful Ofsted Inspection. The school was visited by two inspectors at the beginning of July and they judged the school to be 'GOOD' in all areas. The inspectors have praised St. John's Cof E VC Infants' School, Glastonbury for creating a nurturing and calm school where staff give attention to celebrating faith, culture and learning; where the most able and disadvantaged pupils are challenged well and make strong progress.