The Dinosaurs have returned!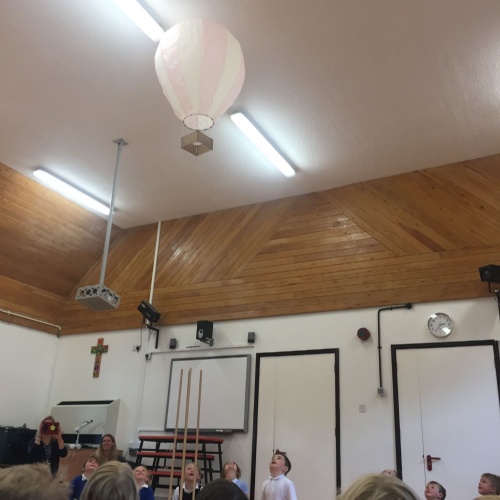 The children in Class 1 and 2 welcome back their dinosaurs...
After disappearing for nearly 3 weeks the Children in Class 1 and 2 were starting to get very worried. Then out of the blue the dinosaurs returned in a hot air balloon. The children were very excited! The children then went on to feed and wash the dinosaurs after their big adventure!